To better serve you we are available by appointment only. There are several ways to schedule: You can call 781-647-0029, use the "Book Your Appointment on Facebook" or "Email Us" link above to arrange for service.
Need a pick-up? We offer free pick-up and delivery in Waltham, Newton, and Lexington.
Thank you, Waltham for your continued support during the last TWENTY YEARS!! Thanks to ALL of you Plug-n-Play PC is still THE place for ALL your Laptop/Desktop Repair needs including Upgrades, Virus Removal, Custom Built Computers for Home and Business, Website Design, Hosting, Graphic Design Services and More!

A pre-payment of $99 PER DEVICE is necessary at the time of drop-off/ pickup via cash, check or credit card on our website (see link above) or telephone. This covers the shop minimum one hour or repair labor which also includes all diagnostic time. Please use the link below to pre-pay for your diagnostic when we set your appointment.

Diagnostic Deposit (either drop-off or pickup) :
$99 Price includes up to 1 Hour of Labor
Please click the link below to pay for pickup and diagnostic

Pay now
Customer Testimonials
"Dear Roger and Michelle
Many thanks for providing superb service on my computer. It is working well now,no glitches and I'm ever so grateful. Have a terrific summer."
Pam D, Waltham MA

"Thanks for replacing the hard drive on my ThinkPad so quickly. The old drive works just dandy in the external case."
David W.

"Thank you for making a special effort to get my computer back to me quickly. I appreciate all of your help. I will definitely use your services again in the future. I will also recommend you to others. Thank you again for repairing the computer and for being so thorough. Have a wonderful day!"
Sincerely,
Cynthia S .
Read more of our customers' testimonials here.
Since 2002 we have been helping save Waltham and residents of Greater Boston from their technology overload. Our services include Virus Removal, Software and Hardware Upgrades, Cracked Laptop Display, Power Jack Repair, Data Recovery and Backup Solutions, Tune-Ups, Laser Printer Services and more! Have a new computer you need setup ? We can help! We Provide Affordable Relief from TRD: Technology Reflux Disease!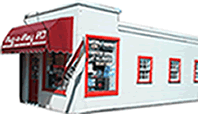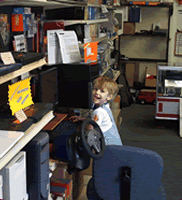 The Plug-n-Play PC & Mac Repair Center is a family-owned computer repair business specializing in the repair of all brands of Windows PC and models of Apple Mac Computers. conveniently located at 461A Main St.(Route 20) in Waltham Massachusetts 02452
We pride ourselves on providing expert computer repair services that are fairly and competitively priced for all types of users, from residential to small businesses for two decades.

We Build New Windows Desktop Computers! Fast! Reliable! Guaranteed!
100 % Waltham-based Support! Your choice of Windows 10 AND a full 1 year LOCALLY supported warranty!
Why Wait? Join the "Hawk's Nest" Of Our Many Satisfied Home and Business Users and Show Your Waltham Pride With A Reliable Waltham-Built Hawk Pro PC Today! Our Future-proof Upgradeable Windows Workstations from $599 and up ! Email, call or stop by for details or a quote.
*based on in-warranty repair rates since 2002