Customer Testimonials
"Thank you for making a special effort to get my computer back to me quickly. I appreciate all of your help. I will definitely use your services again in the future. I will also recommend you to others. Thank you again for repairing the computer and for being so thorough. Have a wonderful day!"
Sincerely,
Cynthia S .
Read more of our customers' testimonials here.
Technology News
Drive-by Downloads Still Pack A Punch
Read More

How to Beat The Latest Web Threats
At Plug-n-Play we specialize in PC and Mac Service, Security and Repair. While there is no such thing as a 100% secure computer, whether its Windows, Mac or Linux we offer tools and advice daily to our clients in order to help them practice "Safe Surfing" and have a much safer online experience.


Waltham and Newton's Computer Service & Repair Center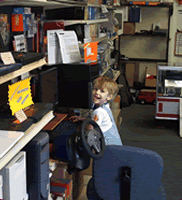 Computer Problems? Slow Computer? Pop-Ups?
Virus ? Lost Your Data? Need Data Transfer?
We Provide Relief from TRD: Technology Reflux Disease!

Call 781-647-0029 for relief today!

The Plug-n-Play PC & Mac Repair Center is conveniently located at
461A Main St.(Route 20) in Waltham Massachusetts 02452,
We are a family-owned computer service and repair business specialising in the repair of
all brands of Windows PC and models of Apple Mac Computers.
We provide expert computer support for all types of users, from residential to soho to small businesses, and have been proudly providing Complete Computer Service and Support in the Waltham and Boston area since 2002.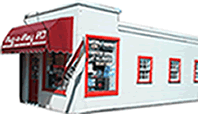 We also service the surrounding areas of
Newton, Belmont, Cambridge, Allston-Brighton, Arlington, Lexington, Watertown, Weston, Bedford, Burlington, Woburn as well.

Our mission is to provide professional, thorough computer repairs backed by friendly, old fashioned customer service without unnecessary "Geekspeak". If you are experiencing a less than satisfactory relationship with your computer, please call us today.

Your computer problems are our computer problems!
Show Your Waltham Pride With A Waltham-Built PC!
We Can Build You Your Next Computer! Built Locally ! Supported Locally!
Our Fast , Reliable "Future-Proof" Hawk Pro Desktop PC's start at $499 and come with a THREE YEAR WARRANTY!

Assembled and fully supported right here in Waltham MA USA!
Show your Waltham Pride! Order a Plug-n-Play Red Hawk PC From Us Today!
Introducing the Hawk QuadPro PC:Quad Core+ Professional Performance !Designed for use Music and Video Production. Starting at $799. Call us for a free build quote today!
Why You Should Buy Your Next Computer From Us