Customer Testimonials
"Thank you for making a special effort to get my computer back to me quickly. I appreciate all of your help. I will definitely use your services again in the future. I will also recommend you to others. Thank you again for repairing the computer and for being so thorough. Have a wonderful day!"
Sincerely,
Cynthia S .
Read more of our customers' testimonials here.
Technology News
Amazon Affiliate
Need help with your Windows 10 Upgrade?
We can help you navigate Microsoft's murky digital waters. You don't have to sail it alone!
Email or Call ahead (781-647-0029)or walk-in to drop off your problem PC or Mac today! We also offer afterhours drop-offs and pick ups by appointment
NOTE: Summer Hours: M-F 10:30 to 4 through 9/7(later hours are available by appointment)
Your computer problems are our computer problems! Virus ? Lost Your Data? Data Transfer? Slow Computer? Pop-Ups? Have a new computer you need setup ? We can help! We Provide Affordable Relief from TRD: Technology Reflux Disease!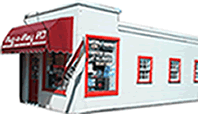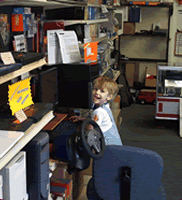 The Plug-n-Play PC & Mac Repair Center is a family-owned computer repair business specializing in the repair of all brands of Windows PC and models of Apple Mac Computers. conveniently located at 461A Main St.(Route 20) in Waltham Massachusetts 02452
We pride ourselves on providing expert computer repair services that is fairly priced for all types of users, from residential to small businesses for over 15 years.
We Build New Computers Too!
100 % Waltham-based Support! Your choice of Windows 7, 8 or 10 AND a full 1 year LOCALLY supported warranty!
Why Wait? Join the "Hawk Club" Of Our Many Satisfied Home and Business Users and Show Your Waltham Pride With A Waltham-Built Hawk Pro PC Today!
Our Windows 7 & 8 models include the option to upgrade Windows 10 for 1 Year
Starting at $549(+tax) We Can Build You Your Next Computer with the Windows of your choice ! Built Locally ! Supported Locally! And you can upgrade it to 10 within the next year at home for free !
Why Should You Buy Your Next Computer From Us?
Our Fast , Reliable "Future-Proof" Hawk Pro Desktop PC's start at $449 (with Ubuntu Linux OS), $549 with Windows!
Assembled ,supported and warranteed right here in Waltham MA USA!
Show your Waltham Pride! Order a Plug-n-Play Red Hawk PC From Us Today!

Introducing the Hawk StudioPro PC: Professional Performance from the latest processors!Designed for professional use, or advanced gaming. Email us for a free build quote today!